On the road again. This week I've been in Berlin attending the EIC conference. Attendees were better informed on the problems we're able to solve with both OPA and Styra. I also presented my SPIFFE OPA talk and got to meet some of our Europe customers. Traveling to and from London City Airport was a nice reminder that flying can be pleasant and fun. Even with the week ending with some Eurostar action, this took the prize for positive travel experience of the week.
You need treadmill. After a complete flop at KubeCon, I managed to get a treadmill run in. It was early and it felt rough, but it happened which felt like an achievement. I find it really hard to keep up my running and diet when traveling. This coupled with a run on Friday and Parisian special I managed to maintain an increase in my load for the week ahead of an upcoming half marathon and the Highland Cross.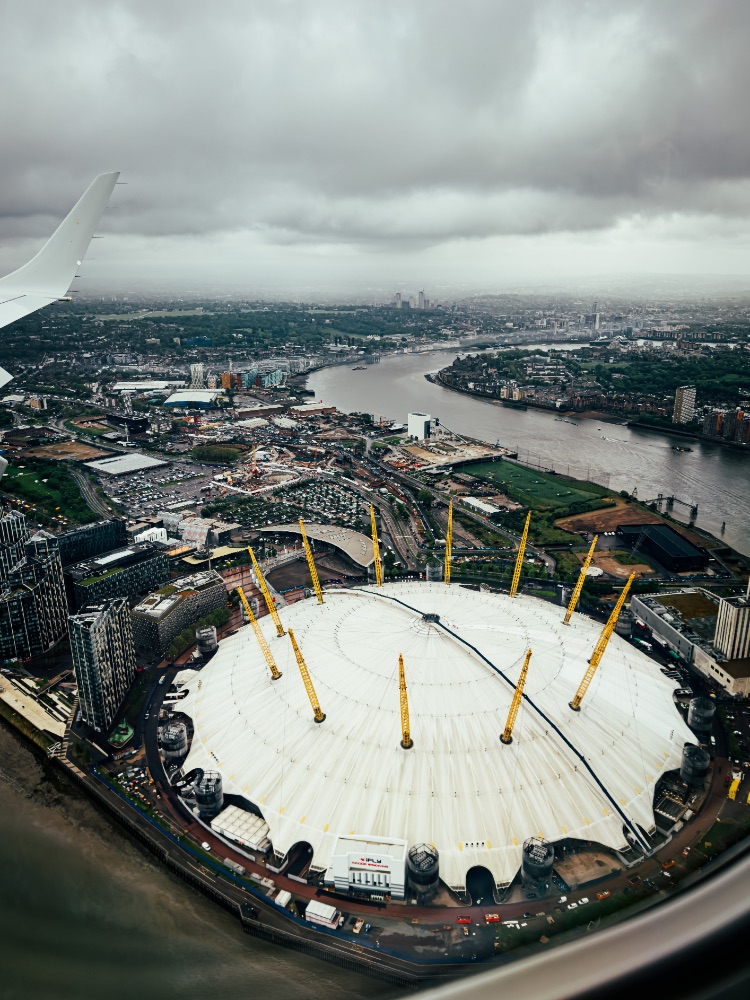 Fun views coming home on Friday
An overdue meeting. Before I joined Styra I worked on various OPA PRs, both for personal interest and our needs in Jetstack product at the time. Stephan was omnipresent in those early interactions and, now colleagues, it was great to meet in person at last!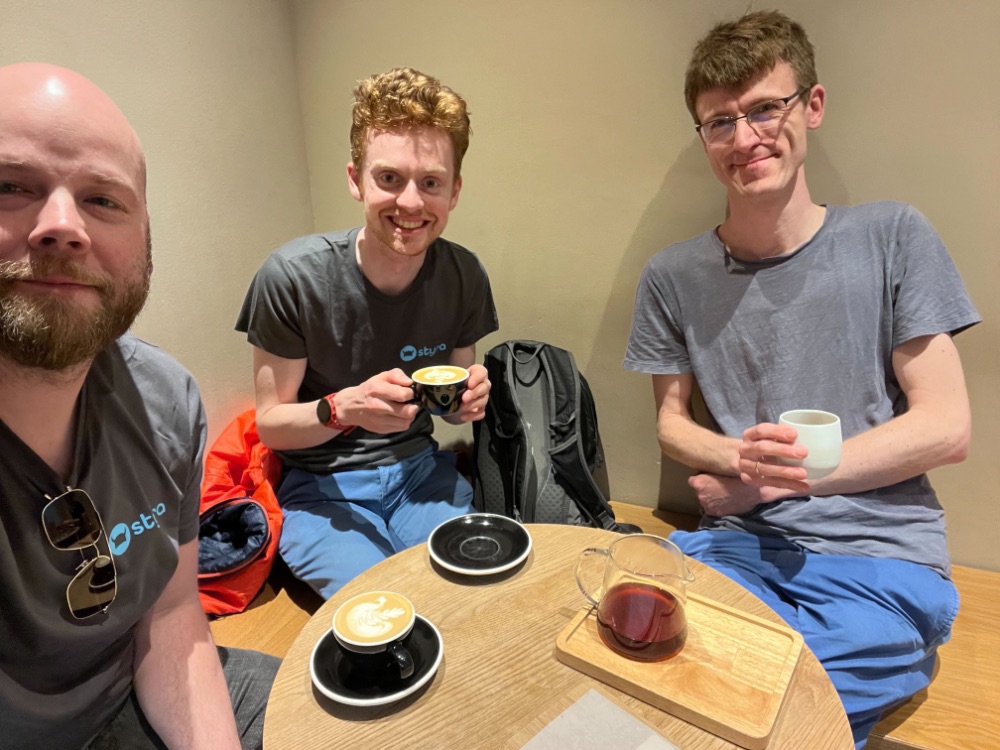 Coffee stop with Anders and Stephan
The Boss. The week didn't stop there, on Friday afternoon we headed off to Paris to see Bruce Springsteen & E Street Band on their 2023 tour. This was a chance to see a coveted live act and to share the experience with some friends I'd not seen in far too long. Last Man Standing & an amazing guitar solo by Nils Lofgren in Because the Night were two obvious highlights. For our return journey, by some incredible stroke of luck we were on one of the few Paris-London Eurostar services not impacted by spontaneous industrial action in France.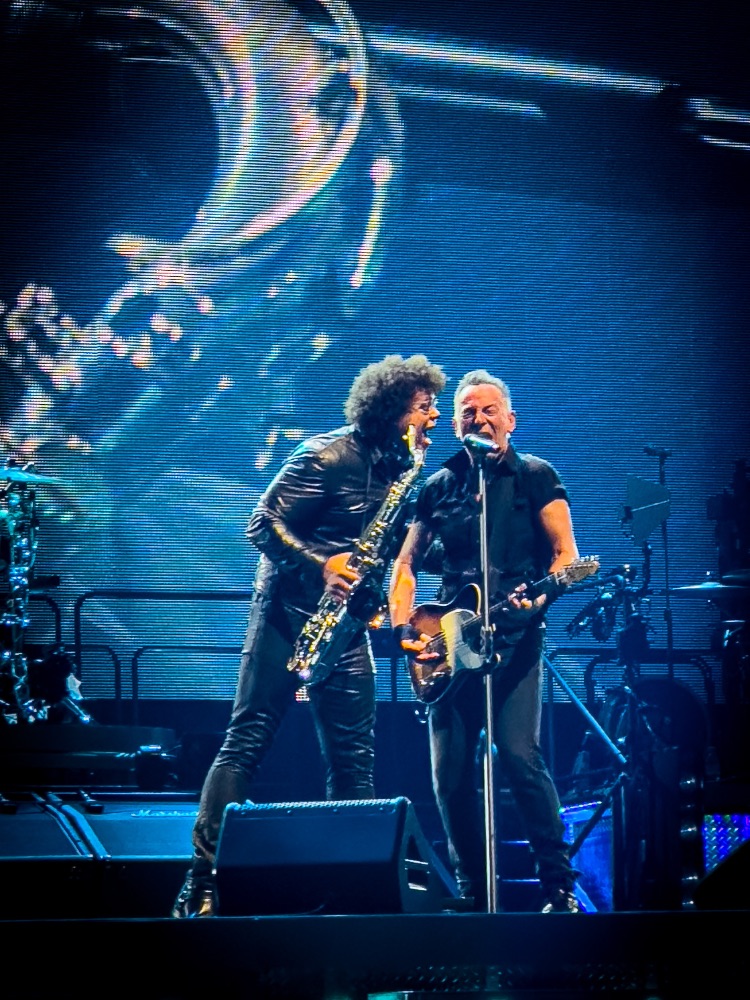 Bruce and Jake Clemons