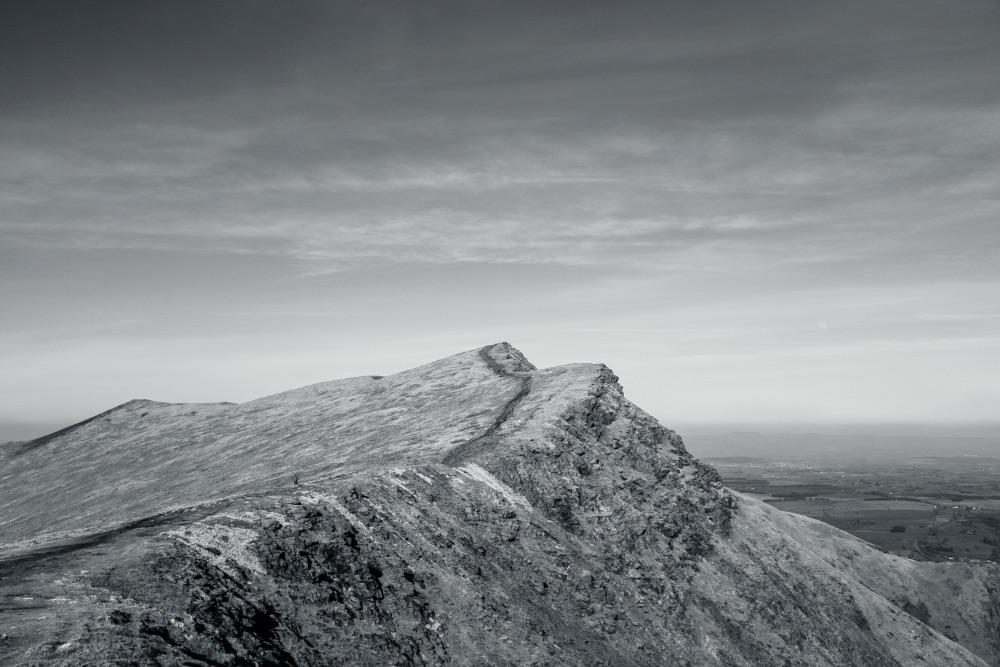 View along Blencathra
Mountains. Our week started with a quick spin up Blencathra via Hall's Fell ridge. Having had terrible weather last time we visited, it was incredible to be able to return and see what we should have the first time. We also all climbed Scafell Pike which was on a few lists (being the 275th tallest peak in the UK 😉)! Returning down the 'corridor route' was a good way to come down. Finallly, we had an amazing day walking from nearly Grasmere to nearly Keswick via Helvellyn.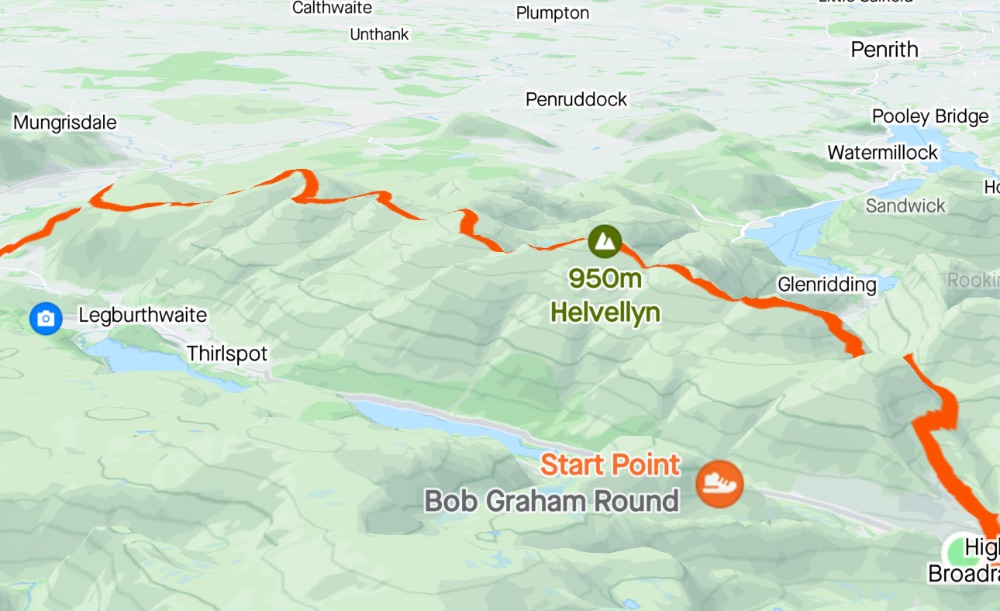 3D ✨ map of our Helvellyn walk
Pubs. A Lake District trip wouldn't be complete without some good pub trips too. The highlight this time was a visit to The Kings Arms where we had great food, service and lots of friendly dogs to say hello to. We also opted out of a pub quiz for fear of looking dumb but in actual fact we got most of the answers! A good reminder that you also can't win if you don't play...
Cross Country. Thanks to extensive rail works at London Euston this weekend I had the chance to take a mammoth 7 hour train trip from Penrith to King's Lynn. Our journey began with a very fresh TransPennine Express train to Manchester. The fun was short lived, the next leg was on a tiny EMR train to Ely(!) - would not recommend.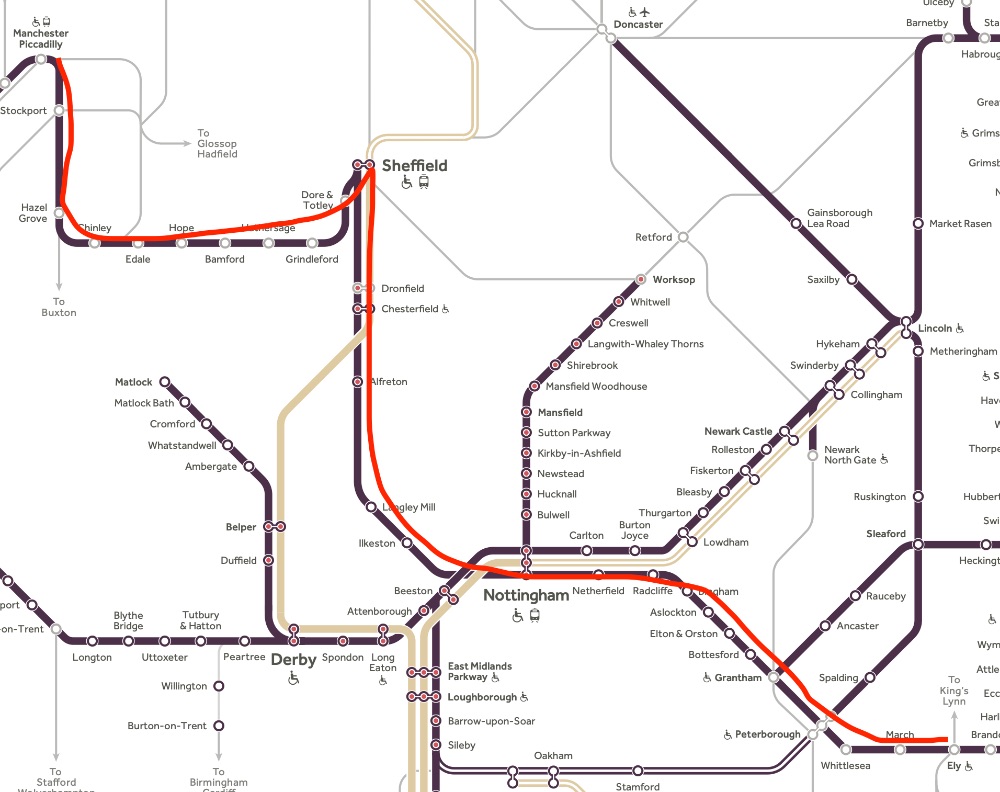 Our route map (view)
Parkrun. For our Parkrun this week we took part in the 76th event of Sandringham Parkrun and both got course personal bests. So that was a nice finish to the week. Sandringham Parkrun is a lovely one - great course (springy!) and very accessible loos & cafe too!
Pollen. It's getting hotter and Birch pollen is in full swing. Nowhere is safe.