Hay Fever, and then a cold. The Venn diagram of Hay Fever medication side effects and common cold symptoms hasn't been helping my already sore head. Thankfully I'm feeling mostly better today - which is good as it's going to be a busy week.
KubeCon Inbound. This week has been about getting ready the next. I'm off to Amsterdam tomorrow for KubeCon Europe, one of the main annual conferences for companies working in our space. I had planned to go to KubeCon (in Amsterdam) by train back in 2020 - but that didn't pan out, so we're trying again! It's going to be a busy week for OPA, 7 sessions, a meet-up and the project stall. See you there!
Coffee Dates. We have Donut running in the Styra slack. I've found it to be invaluable in getting up to speed since I started in December. We used to have something similar at Jetstack too - where I enjoyed meeting new joiners via the same mechanism.
It isn't much but it is enough. 🎶 I went to see Matilda in the West End again - this time with my family who were visiting over Easter. 'My House' was my favorite song this time - phenomenal! Alistair So as the doctor, escapologist AND mob-boss was also a cast member I'd underappreciated last time.
Hidden London. We also enjoyed the Piccadilly Circus Hidden London tour and a trip to the London Transport Museum. I'd love to go on the Aldgate tour too now. The tour and museum staff were also really great!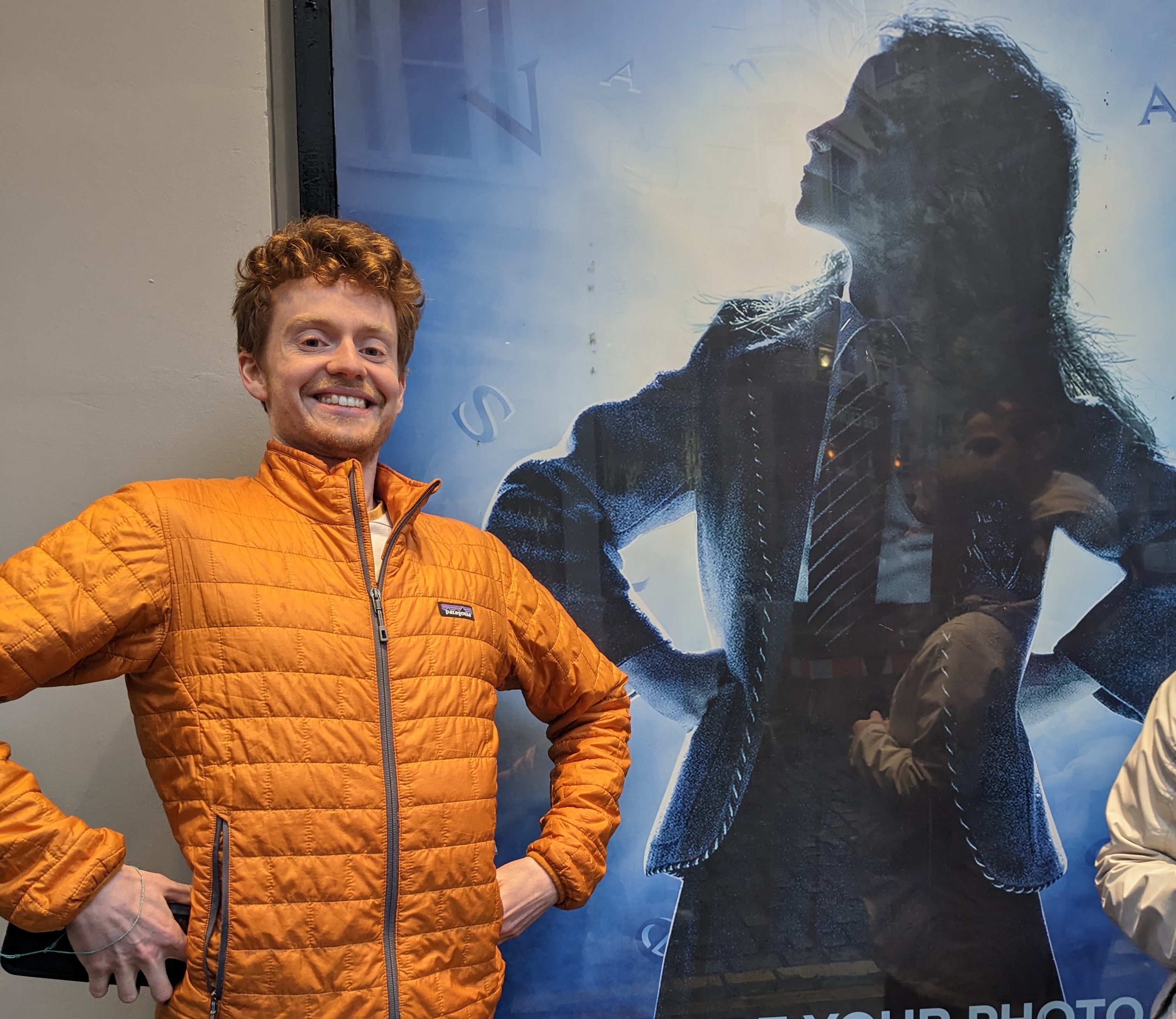 Me doing my best Matilda pose
Groggy PB. Despite feeling more than a little under the weather, I managed to match my personal best on the Hampstead Heath course. Can't say it felt great, but it was great to have it over with.
Snälltåget. I booked a sleeper train from Hamburg to Alvesta, Sweden to visit my sister this summer. As the journey takes over ten hours (in addition to about eight hours from London to Hamburg) I'm flying home!
Joining the club. I got some YubiKey 5 NFC authenticators. So far, I've only configured them for my Apple account. I'm still thinking about how to use them in other ways improve my existing security posture.