Whitsun. This set of weeknotes won't feature any updates about work as I haven't been doing any (though I did appear on my first Podcast!). In secular terminology, it's Summer Half Term for many in England - or Whitsun as my Dad still calls it. Anna and I have been at 'home' near Inverness for most of this week visiting my parents, before making a brief stop in Glasgow this weekend to see some school friends (and even go to a Cèilidh!).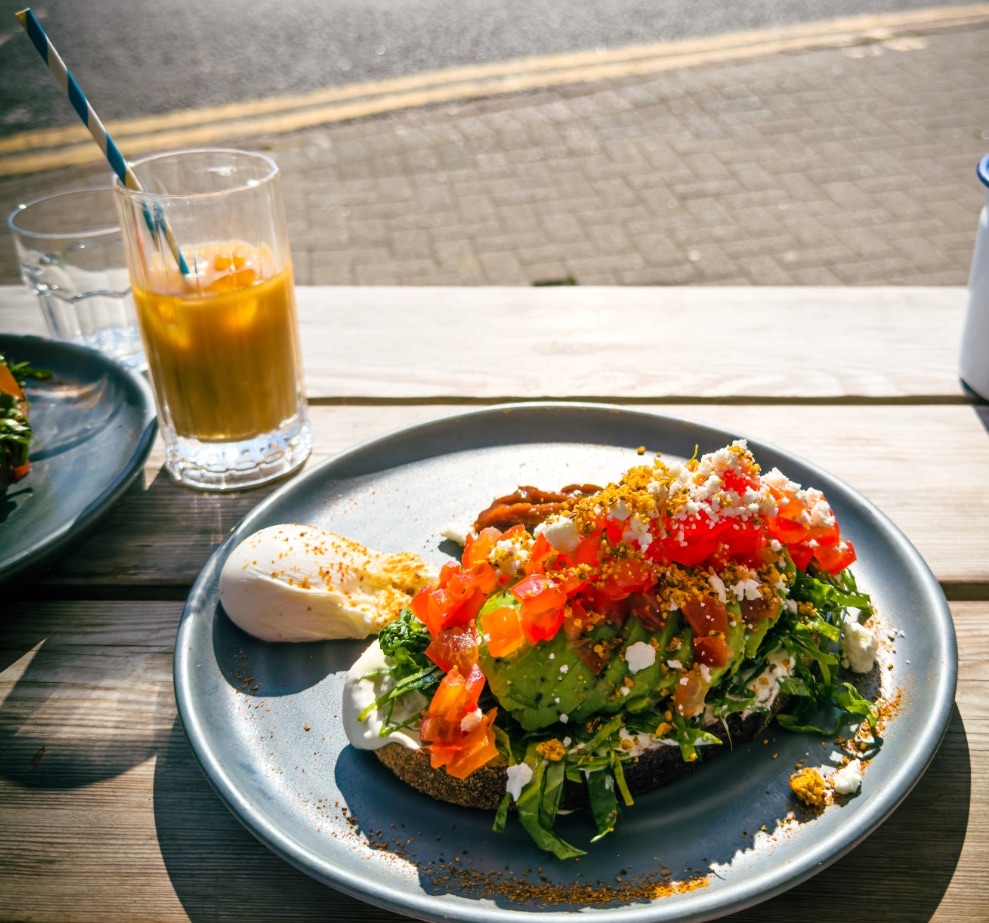 A brunch in the Glasgow sun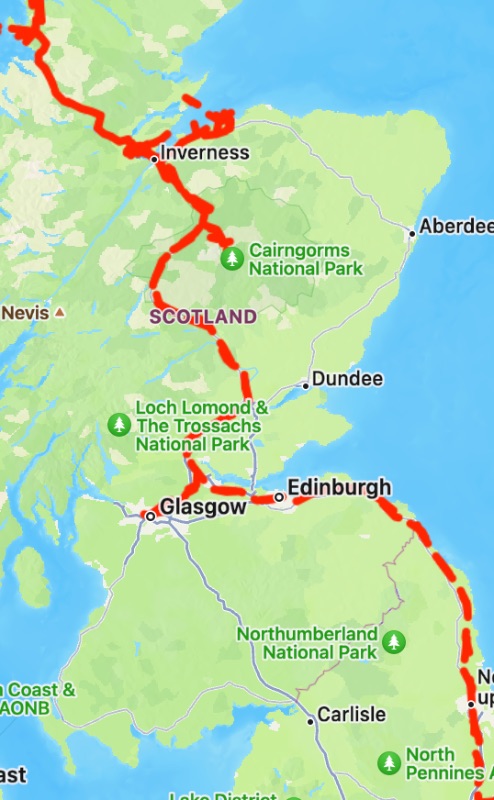 Map of the ground covered this week
Trains. We've been able to get about mostly by train this week. Starting in Allen's West, we made the trip to Inverness - catching the LNER service at Darlington. Sadly our reserved seats were missing a window. Thankfully, as the train quietened down after Edinburgh, we were able to move to a more interesting spot. Something like SeatGuru with crowd-sourced reviews would be welcome rail-traveler tool. Coming home we joined a rammed, 3 car, Inverness to Edinburgh service with no reservations, before changing at Perth onto a Glasgow train. While it was a strike day, Scotrail was thankfully still running. This more than made up for their lackluster ticketing system which is increasingly poorly integrated with both the mobile apps of other operators and digital wallets.
'Home'. While at home we enjoyed some unusually good weather on the usual assortment of vetted walks and hikes. This time we visited Culbin Sands & Hill 99; pottered on Rosemarkie beach, hiked around Stac Pollaidh and got a chippy in Ullapool.

View from Stac Pollaidh
Willow Walking. On Friday, Anna, Mum and I (assisted by chauffeur Dad) participated in the 2023 edition of the Cairngorms Connect 'Willow Walk'. As part of a group of 50, we helped transport over 4000 montane willow saplings and cuttings to Loch A'an.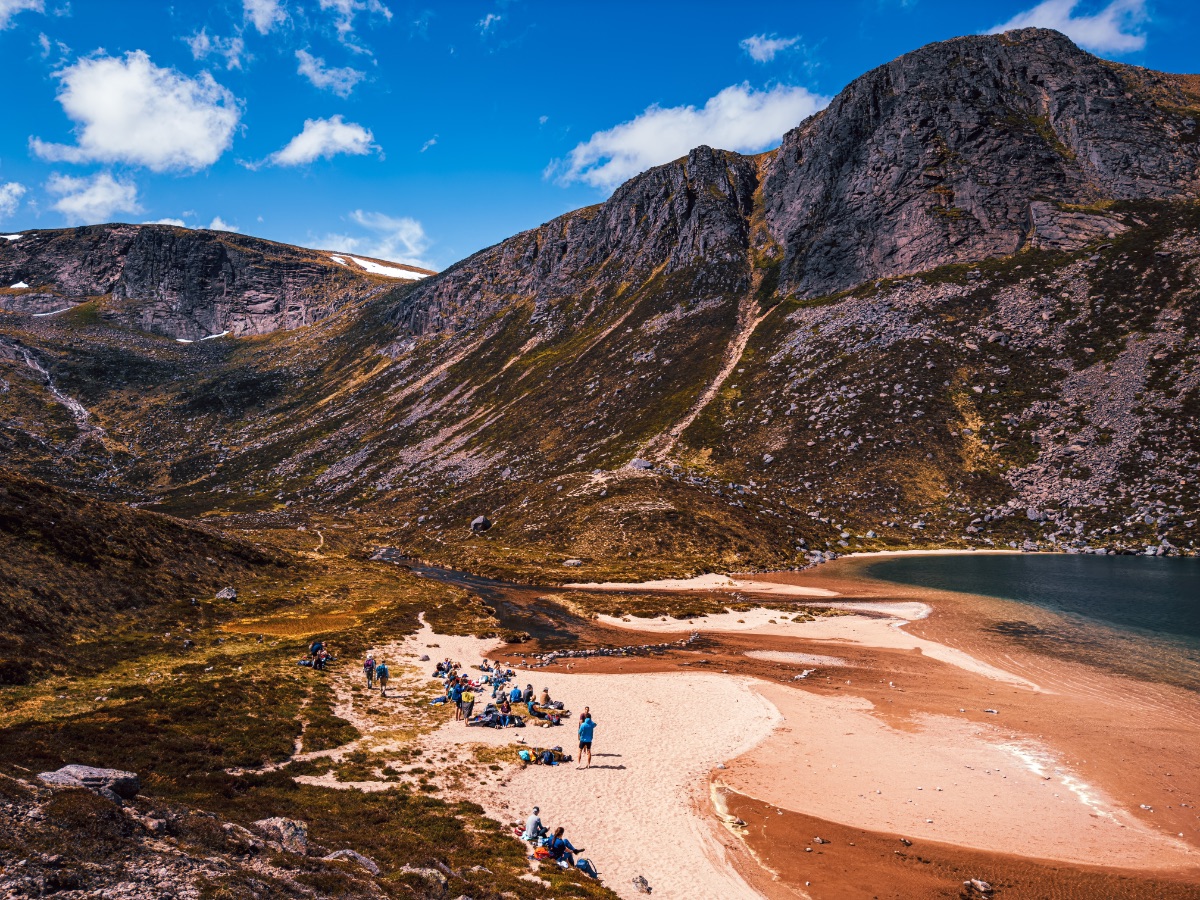 Loch A'an for lunch
#WWDC. While I've almost entirely avoided my screens this week, I've enjoyed following some of the pre-WWDC buzz from Apple ecosystem developers on Mastodon. It's great to see such a vibrant community of on Mastodon, likely helped in no small part by the influence Tapbots have in this space. I've learned about some interesting WWDC community projects such as WWDC Notes too. I admire the community's attention to detail, emphasis on the user and building things for personal itches. I'm mostly uninterested in mixed & virtual reality headsets; the tidbits is more where I'm at.
Minor notes. Andor is good, I particularly enjoyed identifying the Barbican and Cruachan Dam. Disney+ is lacking a desktop app with offline viewing. Mobile Data Switching doesn't seem to work when manually switching SIMs does (though I never see '...using Mobile Data').